The "Memphis Belle" on Mud Island
Here is how this National Historic Treasure looked while on display in Memphis.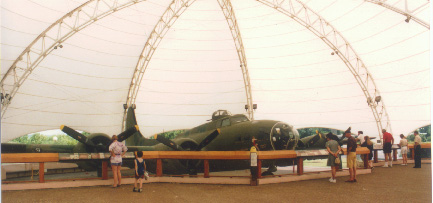 Visitors view the "Belle" at her level. The split level pavilion puts you at an "eye to eye" level.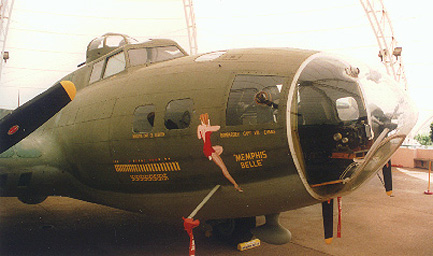 The famous "Petty Girl" nose art, and behind her, less playful markings, the mission tally and "Victory" marks indicating 8 German planes shot down by the crew.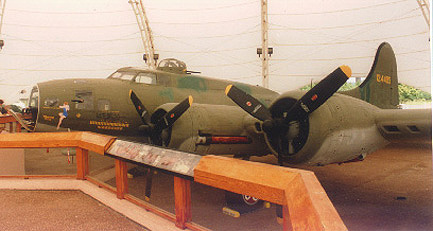 This view shows the wooden railing in front of her, on which are stories and information about the conditions under which she operated.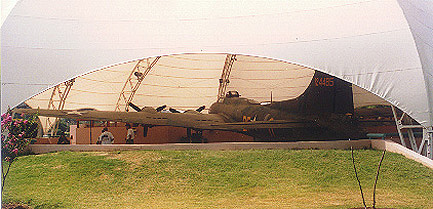 She is a LARGE aircraft. Note the two adults just outside the left outboard engine for scale.

Wing Span:103'9" Length:74'9" Height:19'1" Crew:10

Weight:65,500 pounds Speed:160 mph at 25,000 feet

Fuel:2,520 gallons Oil:147.6 gallons

Range:2,800 miles at 152 mph at 10,000 feet

Bomb Load:8,000 pounds Guns:Thirteen 50 caliber machine guns

Service Ceiling: 37,500 feet Cost:$314,109

Units Built:12,731